About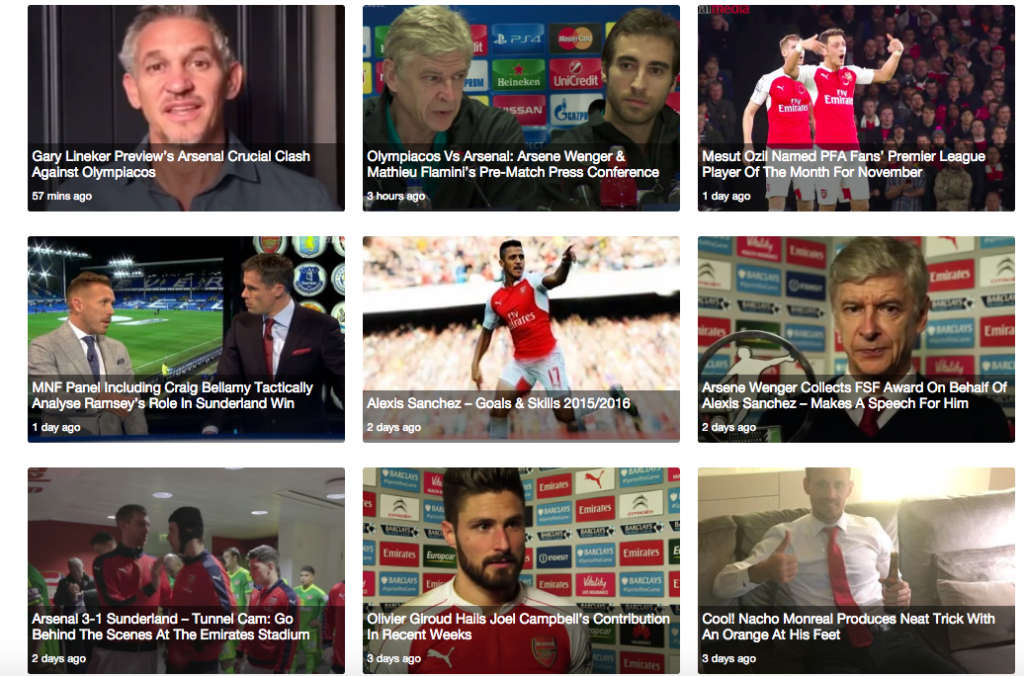 ArsenalCentral is a content aggregating video blog, aiming to bring you the latest Arsenal-related videos from around the web – all in one place.
Without relying on which YouTube channel you're subscribed to or a particular Twitter account you may not follow, ArsenalCentral will scour the net and bring you the latest and trending videos regarding our beloved club.
From match compilations to the analysis conducted by the game's experts, we've got you covered.
The aim is to solely create another cyber-hub for us fans while also gaining more traction for the dedicated video bloggers within the Arsenal-sphere, where we can watch, share and comment on the latest videos which will hopefully provoke some intense debates.